Discover more from Intelatin
Latin American Culture in the US
The Market for Mexican Wine in Los Angeles
By Sergio C. Muñoz for the Los Angeles Venture Association (LAVA)
I was in the fortunate position to be offered writing assignments about wine. I was flown privately to beautiful wineries, educated by the winemakers and I published two books and several articles. The only problem: I'm not inspired by the taste of wine.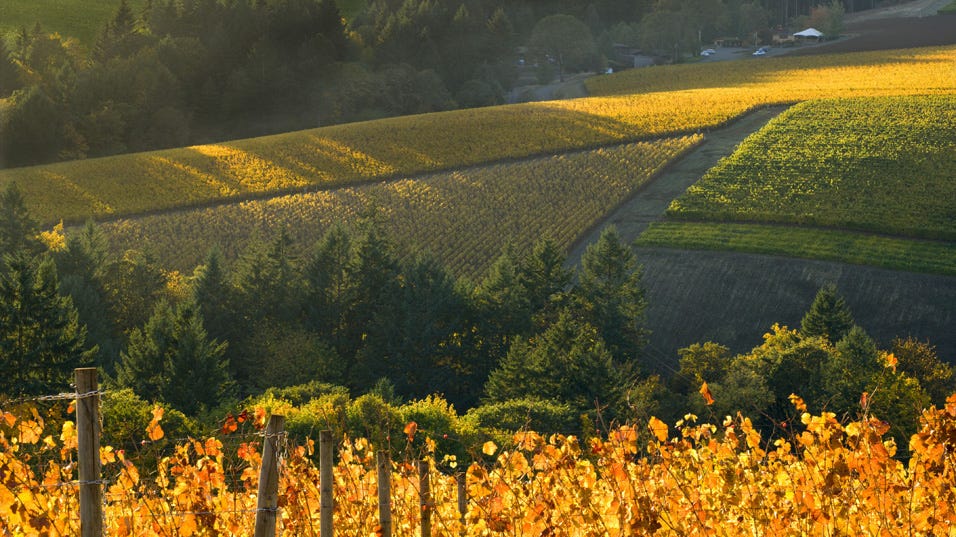 There has been one exception. When I met Gary Horner at Erath in Oregon, I fell in love with the taste of his White Pinot Noir. No other wine has come near but I have always hoped to understand something about what it is in the flavor profile of this wine that appeals to me so much. Mr Horner's description in the White Pinot Noir fact sheet doesn't help:
"Flaxen-hued and enticingly aromatic, this special version of Pinot Noir is a beauty. The nose offers lemon curd, Rainier cherry and a light toastiness while the rich palate overflows with lemon tart, melon, vanilla bean and faint baking spice. Flavors are amplified with gratifying intensity." 
A few years ago, when I was writing my second book, MXCNAS, set in Valle de Guadalupe, Baja California, Mexico, I wanted to invent something very sophisticated: A way to know which wine from the dozens that I was working with in Mexico came closest to the Erath White Pinot Noir without having to taste them all. I filed this away as something that could potentially come down the road eventually.
---
In June of 2019, I was attending an event in Pasadena called First Look SoCal. One of the startups that presented did exactly what I was looking for so many years ago. It is called Tastry and the CEO and Co-Founder is Katerina Axelsson. I approached her to learn more about her idea.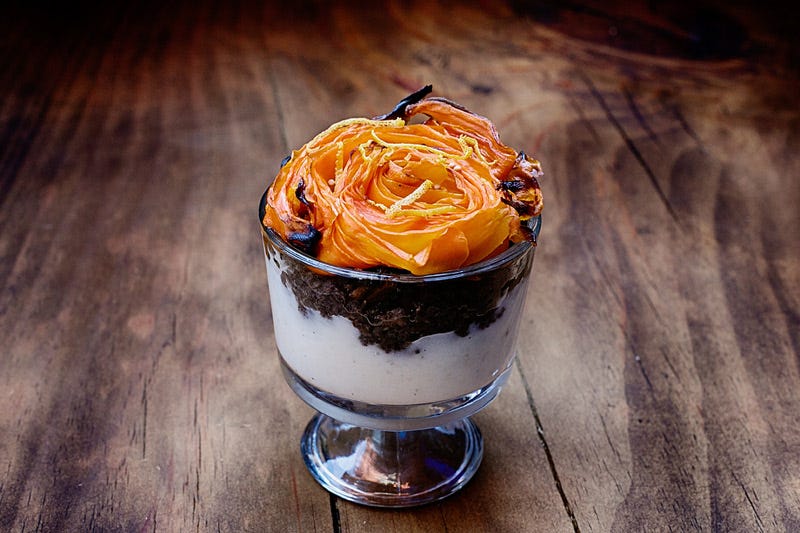 I began my interview with Kat by asking her how to know what type of wine to pair with this dish. This savory parfait was prepared for me by Chef Monserrat Andrade. The first layer is Potato, the second layer is Mushroom and the third layer is Carrot in a vegan preparation.
Kat:
"Since we don't have your individual palate data we can't provide a specific recommendation; nevertheless, when we enter the meal you enjoyed, our AI would recommend a light red wine (such as Grenache), or a rich white wine, (such as a Viognier). So given that data, in a 2017 vintage, chosen at random, we might suggest the Margerum Grenache or the Cayuse Cailloux Vineyard Viognier."
---
Kat:
"I was born in 1992 in a town in Russia called Voronezh. I grew up in San Diego. When I was graduating from high school, the goal was for me to go to Quantico and become a Cryptolinguist and work for the National Security Agency (NSA) or the Federal Bureau of Investigation (FBI) but that wasn't the route I wanted to take so I went to California Polytechnic State University in San Luis Obispo (SLO) to study Chemistry and BioChemistry. I received my degree in 2015. 
I was working at a custom crush wine facility to help pay for college and I was analyzing batches of wines for many clients. It was very common in the industry to have a ten thousand gallon of wine and to take half that batch and package it a certain way and then take the other half and sell it to another customer. So the same wine would have two different bottles, labels and prices and then it would receive two different scores from the same wine critics. I saw that there was a lack of transparency that existed in the market and that there was a more objective way to rate these wines. Lastly, I knew that millennials were drinking half of the wine produced in the United States and that they didn't care about the same things that their parents or grandparents cared about. 
So, I began to conceptualize a different scoring system for wine drinkers in the age group of 21-38. Everybody wants to attempt to understand the spending habits of this group but first they have to understand what they care about and my theory is that they care most about taste, or Palate Preference. 
After this experience, I spent twelve months in the laboratory creating a database and a methodology based on flavor. Together with collaborators with PhDs in Computer Science, we developed our intellectual property and filed for a Patent which we then syndicated to 54 countries. I led a seed round of $500,000 and in collaboration with HotHouse, SLO's Center for Innovation and Entrepreneurship, I began to develop my investor, advisor, employee and client network.  
San Luis Obispo and the surrounding areas of Paso Robles and the Edna Valley create a great opportunity for the type of startup that I have built. There are over 400 wineries in this region and it is the second most famous wine production zone outside of Napa Valley. It was a good location at the right time with what I consider to be the right idea. 
After we solidified our Minimum Viable Product (MVP) and surveyed thousands of wine drinkers, we participated in a tradeshow and had the good fortune to create a Strategic Partnership with UST Global which led to a Retail Partnership with Ahold Delhaize which operates a global supermarket footprint of 700 stores. 
In the fall of 2019, we will be launching our next iteration of this company that I started called, Tastry. Once we have enough traction, our goal is to segue into other verticals outside of wine, beer and cannabis and provide our end to end solution. There are a lot of tech companies that would like to acquire that type of technology.
My experience as an entrepreneur has been filled with many opportunities that have opened up for me. I have taken advantage of many programs and support for female entrepreneurship. I would highly recommend them to other entrepreneurs. I have also been nurtured by investors and advisors so, I am very pleased."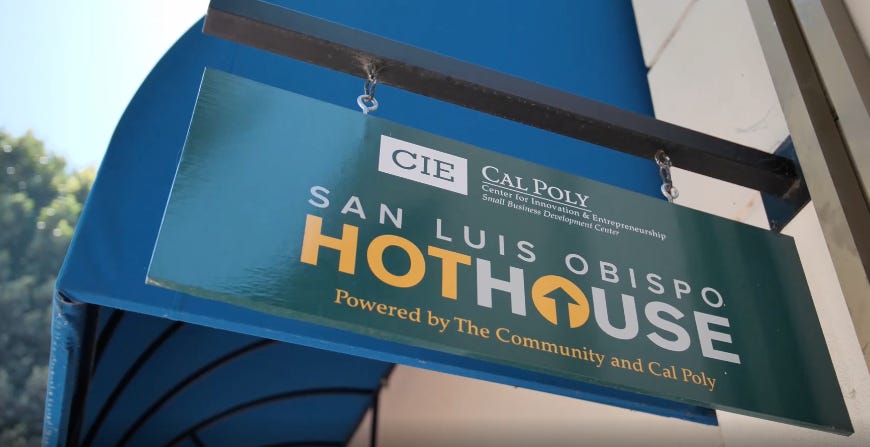 Judy L. Mahan at Cal Poly CIE, SBDC and Incubator Director
"We connected with Kat as a student at Cal Poly in early 2014, and encouraged her to apply to our Summer Accelerator Program.  She was accepted into the 12 week intensive bootcamp program and successfully transitioned into our two year incubator.  During this journey we provided resources to facilitate growth through consulting with our expert SBDC consultant team, as well as our Cal Poly CIE mentors, and we leveraged our network to also provide access to funding."
---
I met Kat on a referral from Len Lanzi at the Los Angeles Venture Association (LAVA). Together with Len, we support the Alliance for SoCal Innovation and its leaders Gene Sykes, Andy Wilson and Steve Gilison as they support the growth of Southern California's technology and life sciences innovation ecosystem with the help of partners such as the Boston Consulting Group who have been instrumental in crafting their message and strategic plan.
The work of this group is critical for entrepreneurs like Kat because the stats for female-led startups are ghastly according to The Halo Report recently published by the Angel Resource Institute. 85% of Angel Fundings are going to Men and 15% of Angel Fundings are going to Women.
Andy Wilson, Executive Director, Alliance for SoCal Innovation
"At the Alliance our goal is to engage and unify SoCal's compelling diversity of talent, ideas and perspectives in order to optimize the conditions for the region's innovators to bring breakthroughs to the world. Kat, and her team at Tastry, are a shining example of how SoCal's innovation ecosystem welcomes unique perspectives and talents and then supports them on their path to growth." 
---
Beatriz Acevedo is an expert in marketing to Latina millennials. In a deck that she uses to help brands understand this demographic, she has a page that shows the mom from the animated film, Coco, and it says: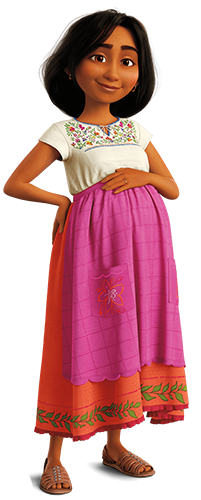 The Mom in Coco Does Not Represent the Average 23 Year Old Latinx Mom!
In the next slide, it shows images that range from Jessica Alba to Cardi B as better reference points for the Latina millennial. 
When Kat told me that millennials were consuming half of the wine production in the United States, I immediately began to connect my original dilemma with the potential target market of Latinas in the United States.  Here are some excerpts from a recent report that help paint the picture:
Millennial Wine Consumption
Price Point: $12 - $15

More experimental with origin: they're okay with a Pinot Noir from Chile or a sparkling wine from, say, Spain for example

Current buying trend: Heavily focused on sparkling wines and rosé at the moment

Open to buying in alternative packaging: canned and boxed wines are starting to shed their low quality image to millennials, especially the environmentally conscience ones

Influence: They are no longer reading Robert Parker, but are reached better using influencers, branding and storytelling, and brand partners 
"The Gen X cohort will surpass the baby boomers by around 2022 to become the largest fine wine–consumer demographic in the US. By 2027, millennials will surpass Gen Xers to become the largest fine wine–consuming cohort." - Silicon Valley Bank
I read the Wine Report issued by Silicon Valley Bank and written by Rob McMillan. I called him at his office in St. Helena to ask him about the role Latinos are playing in the wine industry in the United States.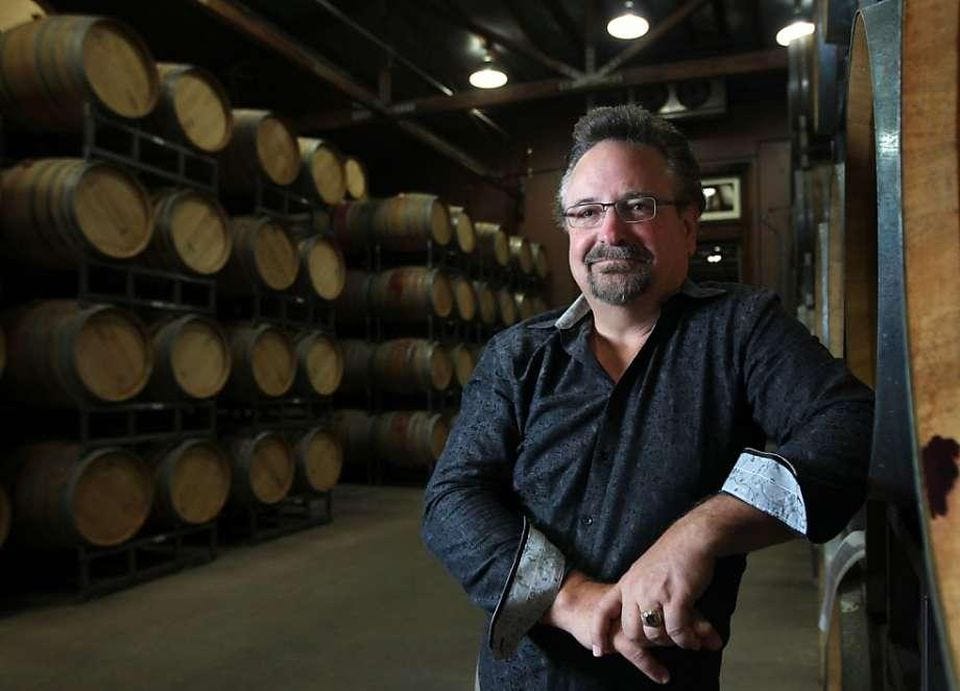 Rob: 
"My wife is a Latina so I am aware of the culture and have tracked the Hispanic entry into the wine community. What is absolutely certain is that the American population continues to become less Anglo and the number of Latinos in the US has increased dramatically in the past 50 years. The first generation, as is normally the case, came to give their children a better life. They brought their own beverages and food preferences from their native country. I have observed that the first generation immigrants don't typically change their consumption habits, preferring to stay with what is comfortable. But the next generation becomes more exploratory, drifting from family patterns and becoming exposed to new beverage options through their friends. On the wine consumption side, it is difficult to say where we are in that transformation today, but the demographic of 21-38 would be an interesting population to attempt to understand."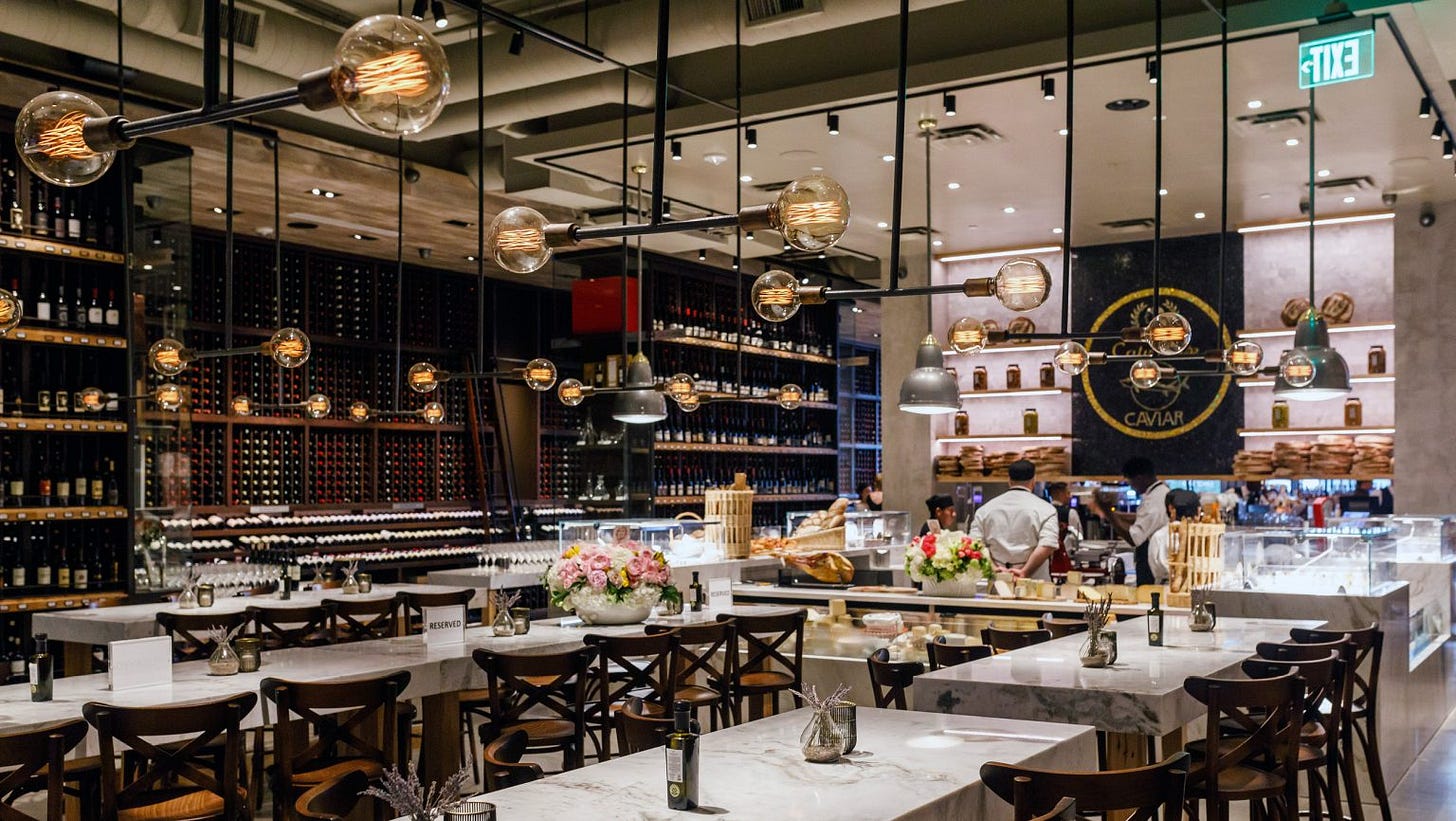 Los Angeles is a complicated city to try and specify an area that is representative of the entire population. However, when the interest area is fine wine, there are very few retail operators with the requisite expertise. One of them is Wally's Wine & Spirits, next to the Santa Monica Third Street Promenade, a block from the Pacific Ocean. I visited on a Wednesday afternoon and spoke with the wine buyer, Laurent Jaubert.
According to the Wine Market Council, when any high frequency wine drinker wants a wine that is not from the United States, these are the most popular options:
Italy (65%), France (56%), Spain (40%), Australia (32%), New Zealand (25%), Chile (25%), Argentina (25%), Germany (24%), Portugal (19%), Greece (15%), Austria (12%) and South Africa (11%). Mexico is not even on the list.
I was attempting to understand the process by which a millennial aged 21-38 in Los Angeles would buy a Mexican wine at Wally's. The store is impressive with floor to ceiling selections of fine wine. In what are hundreds of thousands of options, Laurent showed me three Mexican wine bottles. Two from Casa de Piedra and one from Santo Tomás.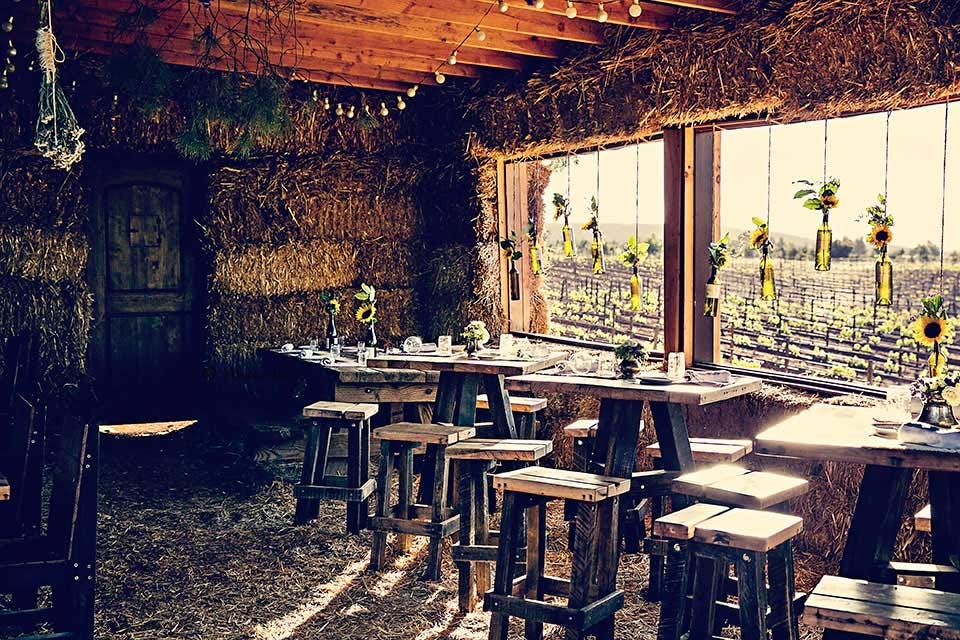 I met Hugo D'Acosta and Gloria Ramos when I was writing my book, MXCNAS. They are the owners of the winery, Casa de Piedra. They have a sparkling wine that I know would be very popular among millennials in the US aged 21-38, it is called Espuma de Piedra. (EP+rs) It is a Brut Rosé and it costs $22.95. It has a "pink coat with excellent gloss, elegant bubbles, tropical fruit aromas, a creamy texture and a honeyed finish." 
When I was introduced to this wine, it was being served with fresh oysters prepared by Chef Drew Deckman of Deckman's at El Mogor in Valle de Guadalupe, Baja California, Mexico.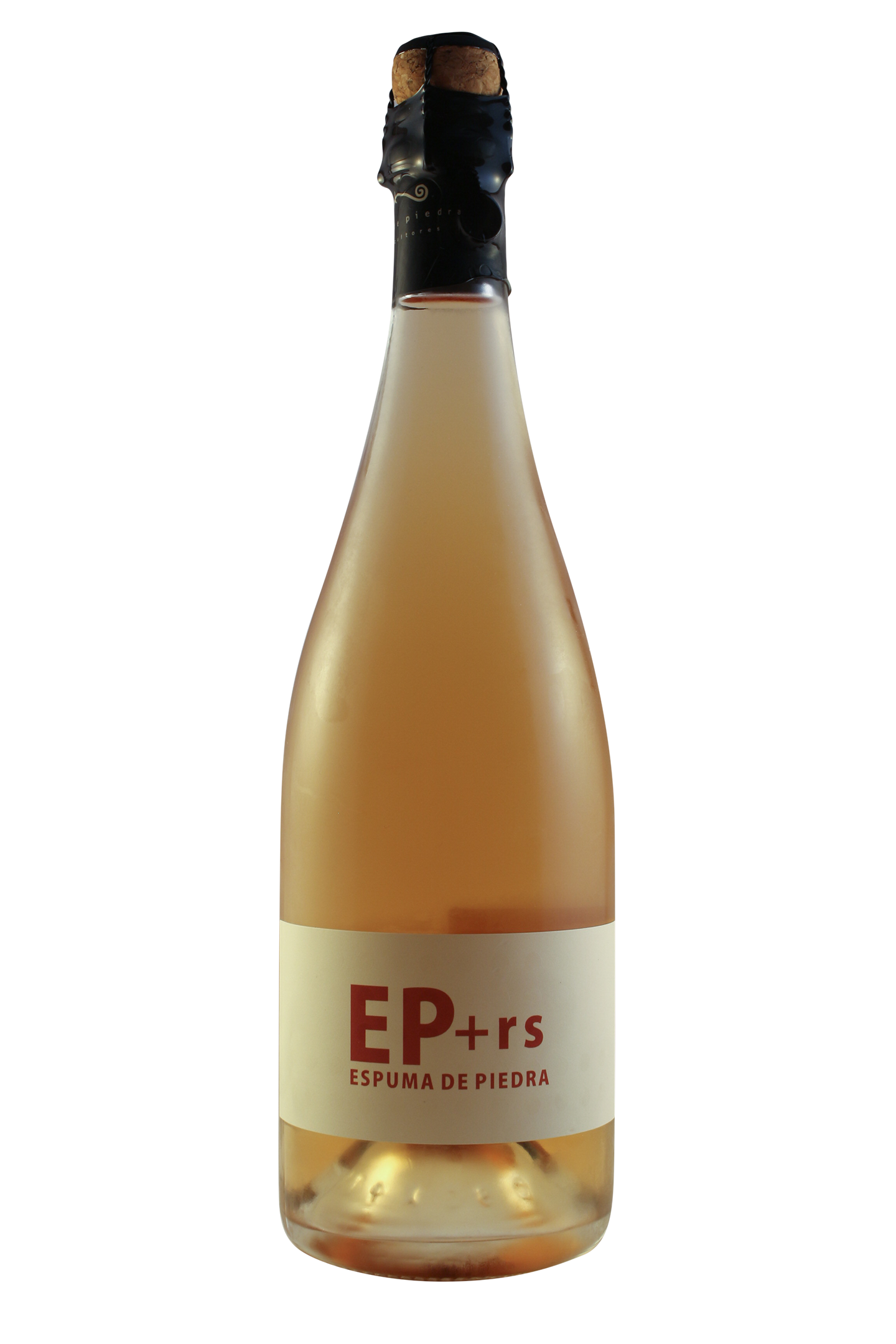 It is my theory that an entrepreneur like Kat with a startup like Tastry could break a wine like EP+rs in the United States. Kat's startup hits on all the requisite fast company buzzwords: Mobile Application Dashboard Technology using Artificial Intelligence, but, Tastry is neither a marketing nor a distribution company.
---
How do you break a wine like EP+rs using mobile application dashboard technology and artificial intelligence among millennials in Los Angeles, California? Beyond that, how does that one specific wine break a country's wines nationally among Millennials?  It is easy for me to think that to be a part of the Tastry system when you visit one of their kiosks in the Ahold-Delhaize ecosystem, or you use their dashboard app, you have to first be in their system. So, that to me, is the obvious starting point.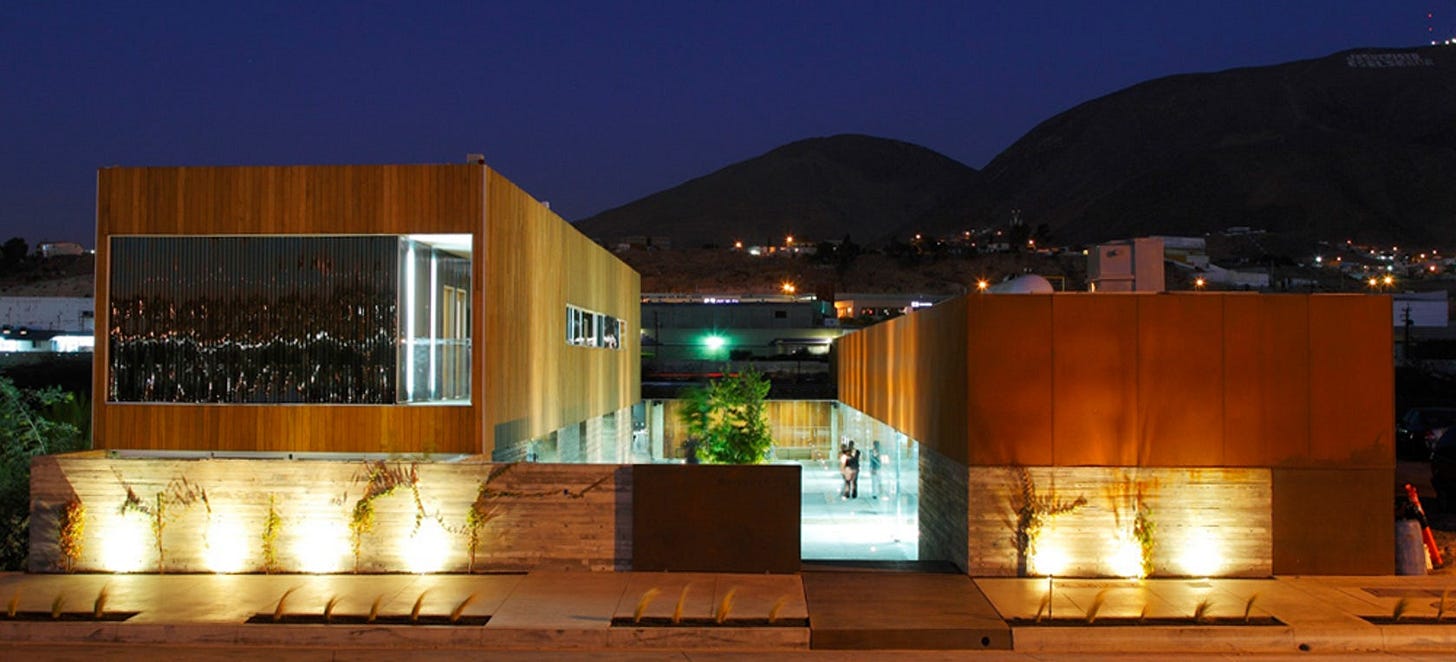 The Culinary Art School in Tijuana is the leading instititution for the thriving wine community in Mexico. It is founded by Javier González and Ana Laura Martínez. For those that don't know, the Mexican wine industry, headquartered less than an hour from the US Mexican border, had an inflection point in 2003 when Culinary Art School began offering their first Sommelier Wine Diploma. At the time, there were less than 15 wineries in the region and Mexicans in all of Mexico were drinking less than a glass per capita per day. Today, there are over 130 wineries in Baja and Mexicans are drinking over a half a liter per day.
Twenty-one ceremonies of sommelier graduates later, Javier sees 2020 as the next inflection point for the next twenty years. With an estimated 300,000 Mexican food brands selling in the US, Javier sees a future where Mexican wine is selling in the same places where Jarritos, Mundet and (Mexican) Coca Cola are selling in industrial quantities.
Javier:
"It would be myopic of Mexican wine sellers to think that the US market is closed to them and equally myopic of American retailers to not stock this offering. Market diversification is crucial now considering the fragility of the national economic panoramas worldwide. China is set to explode with wine consumption so the opportunities are more than just in the US but seeing as how we are 10 miles away from national distribution in San Diego, it just makes sense to penetrate the US market. We are on the cusp of launching the Brecha investigation center to focus on this phenomenon."
###
To connect with the author of this feature, contact sergio.c.munoz(at)gmail(dot)com
To connect with Kat Axelsson at Tastry, visit www.Tastry.com
To connect with the Los Angeles Venture Association (LAVA), visit www.LAVA.org
To connect with Culinary Art School in Tijuana, visit http://www.culinaryartschool.edu.mx/